Affordable Solutions For Your Water Leak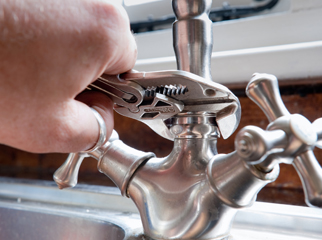 Are you concerned about the price it will cost to pay an expert to fix your water leak? Perhaps you are ignoring your leaky faucet because you do not think you will have enough cash to get it repaired. This is a common misconception that we are happy to dispute. If you need cheap plumbing that results in a quality job well done, contact us whenever you need to repair a water leak.
Are you and your family hearing running waters even when all of your fixtures are turned off? Perhaps you have a large wet spot in the middle of the floor even though nobody spilled anything. These are two major signs that you are in need of a slab water leak repair. This malfunction is caused by damage that was caused underneath your flooring.
We Can Detect Leakage Anywhere In Your Residence
Have you been noticing that your bill is unusually higher than usual, but you haven't increased your consumption? If so, our water leak detection service will get to the bottom of your conundrum. Leaks can happen literally anywhere in your plumbing system, not just your faucets. If you think you might be experiencing leakage, League City Water Heater Texas will get to the bottom of it.
Pipe leakage can become a huge issue if you don't treat it as soon as possible. Not only will it cause you waste a lot of money on your bills, but it might lead to a complete replacement of your pipes. Don't allow this small issue to become something much more. Our technicians can head over today to tighten up your bolts and washers or do whatever else it takes to solve your water leak.
Quick Solutions For Your Leaky Showers
Trying to fix a shower leak and you are not having much luck with it? You are probably noticing that your showerheads are continuously dripping, even long after you have finished showering. This may seem like something small you can put off until next week, but it will cost you. Save yourself some time and money by calling us as soon as you notice this water leak. League City Water Heater Texas TX will figure out a quick, affordable answer to the issues that plague your plumbing.