Your Toilets Are A Big Part Of Your Residence, We Do Toilet Repair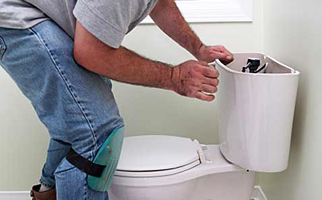 Toilet repair is a very important service to offer. This is one of the most vital plumbing appliances you have in your home, and chaos can ensue when it does not work correctly. Are you trying to find a locally based Texas company to come fix your toilets? If so, League City Water Heater TX is only a phone call away.
When you call us to fix toilet repair, our plumbers will always come prepared. We bring an assortment of tools with us including an augers, screwdrivers, wrenches, snakes, and other various pieces of equipment. These allow us to be prepared for any type of malfunction we encounter. We also bring backup washers and screws just in case your unit needs new ones.
Replacing Toilets Is A Breeze For Our Technicians
Sometimes, toilet repair is not always the best option for each and every customer. When this method does not work for you, call us to replace your commode. Once you set up an appointment with one of our friendly representatives, sit back and wait for the help to arrive. We will be there in no time install a brand new unit in your bathroom. Afterwards, we will perform flush tests to make sure everything is working the way it should be.
Toilet leaks may seem like a small malfunction that can be fixed anytime, but they are much more urgent than they appear. In the meantime, you can save yourself some heartache by shutting off the water valve on your commode. This way, while you wait for our professionals to get there, you won't be wasting additional waters.
We Can Remove Clogs When Your Plungers Fail You
In need of a clogged toilet repair? Like most people, you probably assume that a plunger or coat hanger is enough to get rid of a clog, but not all clogs are created equal. Depending on the severity of the situation, you may need professional assistance. When you call League City Water Heater TX for a toilet repair, we use powerful snake cutters that slice and dice any stoppage it encounters. This will ensure that your toilets are flowing smoothly. Curious about these services and you would like to know more? Don't be shy, call our lines today to get more information on how we can help you!